Reflective Repatterning RR Transformational Intense Training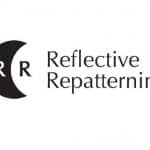 Reflective Repatterning RR Transformational Intense Training Chris Milbank March 11th to 15th 2019

Memorial Hall Oswestry Shropshire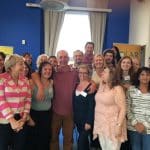 RR Videos to scroll through https://chrismilbank.com/videos/
RR is proven to be the most effective emotional and psychological treatment, treating a minimum 22 parts of a problem to any one part or sometimes two parts that other successful treatments can offer.
RR is a treatment that encompasses, emotions, thoughts, beliefs, value conflicts, physical body holding patterns, through the RR Laws of Opposites. It's very purpose is to create more neutrality, which in turn gives the receiver, more freedom choice and flexibility in all of these areas.
Spiritual enlightenment teaches us how aiming for neutrality may take a life time or even many lifetimes, with ancestors passing down their knowledge. Yet RR although not based on any spiritual laws or religions, can give the benefits of neutrality in many areas of our lives, quickly and effectively.
RR uses the resistance in our minds, emotions and physical body as well as energetic centres and meridians, (acupuncture lines), to effectively bring opposites together that cancel each other out, creating the neutrality so many seek.
Those that have used effective Tapping therapies like Emotional Freedom Technique (EFT) and Thought Field Therapy (TFT), will know they work by tapping one acu point at a time whilst focusing on an issue they are negative about. RR works on hundreds in fact all acu points at once, treating a minimum another 21 parts, that are missed in all psychological and emotional treatments. RR also works by, giving the right and left brain balance, by balancing logic and emotional brain reactions.  RR also works by creating freedom choice and flexibility in the deeper unconscious or sub conscious mind, bypassing the conscious mind, to offer the RR Laws of opposites, creating even deeper neutrality, freedom, choice and flexibility.
This 5 day intense workshop, is designed for those that really want to transform their lives, and help transform friends family and clients.
The primary emphasis will be on personal change. Over the last ten years Chris has become aware how the very best RR therapists and leaders, are the ones that go through the most personal transformation.
When we have an issue with something or someone, when we create neutrality in ourselves, the something or someone also changes.
I will ask each person to prioritise huge areas in their lives, where they would like to experience change.
You will learn, to clear in yourselves and others many many traumas in one go.
You will learn that many traumatic events are magnetically attracted to you by your beliefs, and values, and how you can change all of these with RR.
You will by the end of five days be treating in self and others, how to neutralise, beliefs, opposite values that conflict ie, freedom versus being trapped, honesty versus dishonesty etc. You will learn how to move in opposites, to change physically held body patterns that may contain stress, trauma, even beliefs.
More about beliefs, you will be able to neutralise negative personal beliefs, like not being good enough, beliefs about others, social and moral and enviormental beliefs, that may be holding you or others back.
You will be able to diagnose and treat self sabotage, to any goal, and even treat not having a goal in life, or a wish.
You will be able to diagnose, what emotions, fears anxieties, beliefs are connected to health issues and clear them.
Who is this workshop for, well everybody, young and old, those that are new to therapy as well as therapists, healers, trainers life coaches, and the intrigued and curious.
Further more with the added bonus, of learning Rapid Release, the quickest emotional treatment on the planet, that can often treat an issue in a second or so. Also quick quick treatments with the use of a magnet for anxiety, all in the RR Laws of Opposites.
The workshop will also include one hour, held over skype as a one on one session with Chris Milbank or if unavailable perhaps another RR practitioner.
The cost of this Training is 350 UK pounds If paid by end of January 2019 for the first ten people.  600 UK pounds there after.I will add in extra emphasis on clearing self sabotage and achieving dreams even if you think you don't have one.
I will announce a four day RR advanced training shortly, those that complete both workshops, and show good competence can then become RR Trainers themselves.
What to expect, fun, laughter, tears and emotions, thinking feeling and seeing many areas of life differently, bring tissues, and laugh as much as you can. There will be stories metaphors, demonstration, explanation, and lots of action on change.
email [email protected]