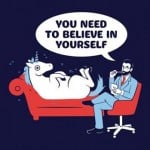 Generally I like to have a pre chat with whoever I am working with, I like to listen to their story, ask questions what have you tried before what works what doesn't work and get a general feel and vision of a way forward, I will give examples sometimes ask for more in formation, and if I feel that what I have to offer will not help I will point you in an appropriate direction.
I work many say best actually over Skype and telephone landline where I have adapted much of what i do so you can be treated in your own home.
Some people ask for a particular treatment sometimes a differen t treatment may be required or quite often a combination approach.
I often give exercises between treatments these may be mental & or relaxation tasks even some exploration or emotional energy freeing exercises.
Sessions are generally two hours and mat stretch to two and a half hours, if less time is needed I bank the time for you to use later.
Single sessions are 150 UK pounds and a block of five is 550 UK pounds.
Specific problems may well be sorted in a single session, however those with anxiety panic attacks, or suffering with a lot of negativity most often need the block of five sessions, and sometimes more.
chris c an also be booked for one on one visits to your own home, with the use of specialist equipment and some physical adjustment techniques, travel costs and accommodation will then  need to be discussed, with rates.
I also offer Skype Training sessions, and will be adding information about those on my site under trainings shortly.
If you have any questions or would like to book session/s then please use the conatct page on the website.
best wishes chris